This course is about one key to success: SMART PRICING!
I share with you my knowledge, experiences and insights about...
(1) Why Jewelry Sells
(2) Three alternative pricing formulas used by jewelry makers and the jewelry industry
(3) A simple, mathematical formula for pricing your jewelry which I developed and prefer to use
(4) How to break down this mathematical pricing formula intoa series of easy to implement steps
Then, we practice applying the formula to some different pieces of jewelry.
At the end of the course, I discuss the differences among retail, wholesale and consignment.
I briefly discuss several key business strategies which are very related to pricing.
And I offer some final words of advice.
CONTINUE TO SCROLL DOWN
VIEW THE FREE PREVIEW
SEE THE PRICING PLANS
CLICK THE ENROLL BUTTON
Over the years, I have found that people who bead and make jewelry have not necessarily learned how to make the best choices, when it comes to deciding what beads, clasps, other findings and stringing materials to include, and what not to include, in a piece. Typically, they have learned by following patterns in magazines, books or online, taking classes following step-by-step instructions, or purchasing kits. Here, all the choices have been made for them.
So, they have not learned what materials go together, and which do not. What techniques work well when, and which do not. How to buy something, and not. How to make smart, clear, workable choices about things which enhance appeal, things which enhance functionality, and the necessary trade-offs we need to make when trying to achieve both goals.  They have an incomplete understanding of the creative marketplace, as they try to sell the pieces they make.
As a result, most jewelry makers all too often do not understand the intricacy of quality issues. They have not picked up enough information in the course of their learning, their doing, and their selling. Many people are uninformed about workable materials and strategies to make their pieces more durable, more drape-able, appropriately finished, and better able to move with the person, as the jewelry is worn over time.
I created these series of Video Tutorials so that you may learn the special insights about jewelry making, jewelry designing, and the business of craft. I want my students to learn what questions to ask about the materials and techniques they are using, about introducing their pieces in the creative marketplace, and to recognize the implications and consequences for they various answers they find. 
-- Warren Feld, Jewelry Designer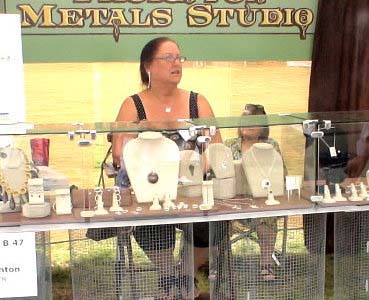 So You Want To Do Craft Shows...
So You Want To Do Craft Shows...
It is very important for anyone thinking about selling at craft shows, festivals, bazaars, markets, or similar settings, to be smart about it.
That means understanding everything involved, from finding them, applying to them, knowing what inventory to make and take, setting up, promoting, and managing.
And, asking the right questions.
I developed this online tutorial to help prepare you for doing this kind of craft show homework.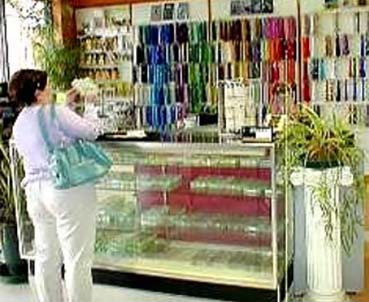 Orientation To Beads & Jewelry Findings
This ORIENTATION TO BEADS & JEWELRY FINDINGS Series is presented from what is called the Art & Design Perspective. The focus is on teaching you how to make smart choices when creating jewelry.
These tutorials are not only a presentation of facts and information. They are also an introduction to ideas about design. For the novice, they are a tale of how one begins to learn and to work with beads and make jewelry. And for the experienced jewelry maker, they are a great refresher, presenting a lot of often-randomly-learned concepts in a developmental, cohesive order.
This Series of 18 modules, most around 20 minutes, and totaling a full 5 1/2 hours of introductory materials about all kinds of beads, metals, clasps and stringing materials for the beader and jewelry maker.
The Jewelry Designer's Approach To Color
The Jewelry Designer's Approach To Color
Color is the single most important Design Element, whether used alone, or in combination with other Design Elements.   Yet jewelry creates a series of dilemmas for the colorist not always anticipated by what jewelry designers are taught in a typical art class.  
In this course, we review the basic concepts in color theory and how to adapt each of these to the special requirements of beading and jewelry making.  
Special attention is paid to differentiating those aspects of color use we can consider as objective and universal from those which are more subjective.  
This involves managing the
-- sensation of color light value (balance),
-- the sensation of color contrasts (proportion), and
-- the sensation of simultaneous color contrasts (context) among designer, wearer and viewer